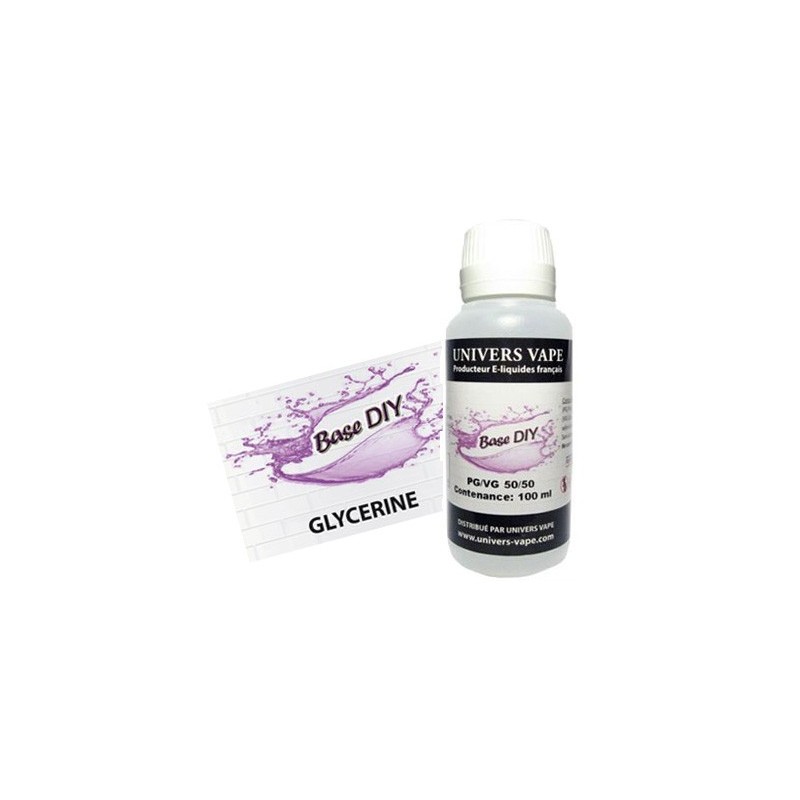 keyboard_arrow_left keyboard_arrow_right
Booster of nicotine 20 mg
Univers Vape booster of nicotine
Dosed at 20 mg/ml to be diluted in a base without nicotine.
The amount added determines the final nicotine level (see guide).
Available in 10 ml bottles (100PG/0VG, 80PG/20VG, 70PG/30VG, 60PG/40VG, 50PG/50VG, 40PG/60VG, 30PG/70VG, 0PG/100VG).
by 10 bottles it's more economical: click here
Shipping costs for Europe

 from 1 to 3 bottles

 from 4 to 7 bottles

 from 8 to 20 bottles


 priority letter

: 2€60

 priority letter

: 6€50
 Colissimo: 13€30
Composition :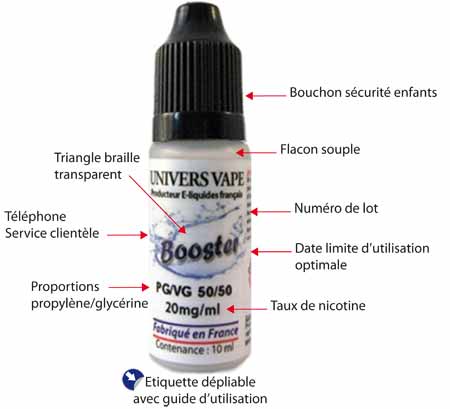 Vegetable glycerine according to dosages
Glycol propylene according to dosages
Nicotine 20 mg
No diacetyl, paraben, or ambrox.
No formaldehyde, acetaldehyde or food allergens
Does not contain alcohol or preservatives.

Characteristics :
Maker: Univers Vape
Produced in: France
Content: 10 ml
Container: PET bottle (100% recyclable for very low energy cost)
Child safety cap
USP/EP standards
Labelling conforms to EEC and EC directives in force
For best preservation of flavours, keep your E-liquid in a dry, dark place with an ambiant temperature of around 20°C.
Keep your nicotine bases shielded from the air, the nicotine takes a color which goes of the pink to the yellow in contact with oxygen (oxidation), this is a natural phenomenon that does not affect its qualities which remain the same.
This product is prohibited for minors and should not be used by pregnant women or people with high blood pressure or cardiovascular problems.
It is toxic if ingested or if it comes into contact with the skin. E-liquids must be kept locked up, out of the reach of children. If swallowed, or brought into contact with the skin, consult a doctor immediately using your local emergency number.